Affiliate Marketing Program of VRIGOO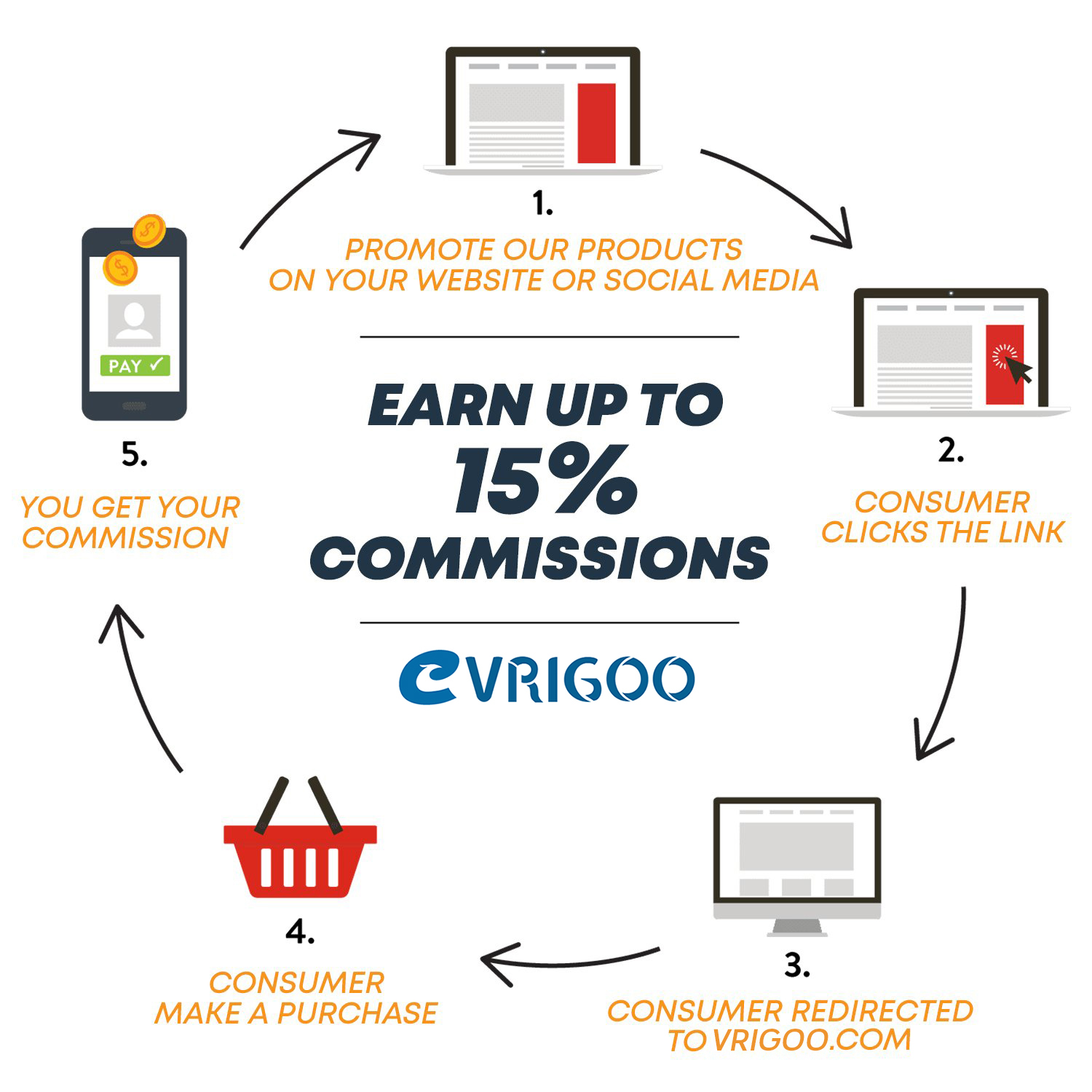 Earn up to 15% commission for every successful referral. Your customers also get 5% discount on their orders.
We want to help content creators and social media influencers to monetize their traffic. At VRIGOO, we want to share our experiences with others by creating new ways to generate earnings for people or local businesses. With hundreds of products available at vrigoo.com, every time the referral vrigoo's link is used on your site, you will earn awards right away!

1) Open a partner account with us and create a referral link or coupon code today!

2) Promote the referral link of vrigoo.com on your site and social media channels.

2) Consumer clicks vrigoo's link on the your site or social media channels.

3) Consumer redirected to vrigoo.com from the referral link.

4) Consumers make purchases on vrigoo.com

5) Earn up to 15% of any orders driven from your site or social media channels. 15% on orders up to $50, 10% on orders up to $200, 7% on orders up to $1000, 5% on orders $1000 and over. Our system will automatically calculate and award you for driving the sale.

Note: Referrals from Coupon sites are excluded. Links and coupons left to these sites will not generate any commissions.