FAQs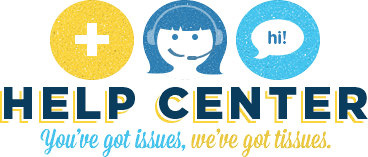 Payment
When will my credit card be charged?
Your card will be charged on the day your order ships out of our warehouse. An authorization will be held on your card once you place your order.
My credit card is not processing. Why?
There can be many reasons for a failed credit card transaction. Your card information may have been entered incorrectly, the card may have expired, reached its limit, or a malfunction may have occurred with the credit card processing system. Please double check your information.
Please check the error codes (click here)and correct the issue if it relates to an account error.
If you cannot correct the issue, please show us the exact error code you received on the web-page when you made the payment. Once we have the information, we will be in a better position to resolve this for you, contact us using the form here or leave us a message, monday through friday, 8 am-6 pm PST.
My coupon code isn't working, what should i do?
If the coupon code you've entered does not work, please check that the code was entered correctly and that your order qualifies for the promotion. Also, be sure to click the apply button on the payment page of the checkout process. Coupons must be applied to your order at checkout to qualify for a promotion; promotional discounts cannot be applied once the order has submitted. If you are still having difficulty, contact us using the form here or leave us a message, Monday through Friday, 8 am-6 pm PST.
What forms of payment do you accept?
We accept all major credit cards like Mastercard, Visa, Discover, and American Express. We also accept Paypal, but we do not accept checks or money orders.
Orders + Subscription
Do I have to pay for customs and import taxes?
You may be charged customs duties and taxes for something you bought on VRIGOO because:
Duties and taxes are typically not included in the price of the item, and might not be included in the overall shipping costs you pay to the VRIGOO.
The taxes may depend on where your order was sent from, the type of items you bought, their value and the weight of the package. Different countries may have different tax policies regarding specific products. It's always best to confirm this with your local customs authority.
You are responsible to clear VAT on all purchases made on our website. This can be done through the VAT clearance procedure of your local customs authority in your country of residence.
Please note: Customs duties and taxes are never paid for by VRIGOO.
To avoid any unforeseen surprises, please pay attention to the following:
• Ask the VRIGOO if you need to pay any additional import duties, taxes or other customs-related charges.
• Contact your local post or customs office to find out more about your country's customs duties and taxes.
• Import duties, taxes or other customs-related charges are normally collected by shipping companies upon delivery.
• VRIGOO are not responsible for delays caused by the customs office in your country.
• Additional costs or delays may occur during international trade.
• Some VRIGOO offer domestic delivery, meaning that they will send your order from a warehouse in your country. In this case you won't be asked to pay any additional customs duties and taxes.
Where can i find the status of my order?
login to your account to access your order details and history. once in your account, click on "orders" to see the status of your order.
Can i cancel my order?
Orders can be changed or cancelled within 24 hours of being placed. After that, your order will begin processing, and can no longer be changed.

Please contact us asap using the form here or leave us a message. we process all orders very quickly once they are submitted, but we'll do our best to cancel an order if possible.
How do i cancel or modify my email subscription?
the good news about subscriptions is you're in the driver's seat. you can easily manage your subscription by logging into your online account page here. from your account page you can choose to pause, skip, or cancel your subscription.
Shipping & Returns
How do i change my shipping address?
If you'd like to change the address on an existing order, please contact us asap using the form here, or leave us a message. we process all orders very quickly once they are submitted, but we'll do our best to change a shipping address if possible. If you'd like to change the shipping address associated with your account, just log-in to your account and click on "addresses" to add a new one.
Where do you ship?
As much as our products would love to travel abroad, we're shipping within the most countries at this time. Stay tuned for future availability in other countries!
What is your you'll love it promise?
If you're not happy with your product within 30 days of receiving it, simply contact us and we'll get to work on making things right.
Do you offer free shipping?
We offer free standard shipping to most countries on all orders over US $49!
Other
Do you offer subscriptions service?
Unfortunately we're not offering subscriptions right now, but check back soon.
How do i update my card information?
Login to your account, then click on "payment methods" to manage your card information.