5 Reasons Why Backpacks Are Necessary?
Oct 28, 2021 by Kaden | Vrigoo.com
Finding your ideal backpack is like finding your ideal pair of jeans - essential, comfortable and just the big-ticket item you need in your collection. Just like movies are incomplete without popcorn, a day-to-day bustle feels super inadequate without a legendary backpack to go along with it.
A good backpack is like your sturdy, dependable friend - that you can count on for everything you need and be your go-to at the right place & right time. Here are some lesser-known fun facts about the beloved backpack that we find super interesting:
A backpack is also called a 'rucksack', 'knapsack' or more recently 'bookbag'.
The term 'backpack' was first coined in the 1910s.
Before the 1910s, the use of a backpack for academic purposes was practically unheard of and its most common usage was for travel. While today, we do use a backpack for hiking, trekking and travel on a large scale, it is even more so popular in schools and colleges for carrying books, stationery and supplies.
The first zippered backpack was invented by 'Gerry Outdoors' in 1938.
It is commonly believed that a back-pack like structure first originated long long ago, in the BC era, because at some point there came a need to be able to carry items while also remaining hands-free. Staying hands-free meant being able to hunt, perform agricultural activities, travel and interact with the world, while also carrying something essential or substantial. It also helps that the backpack as a concept divides weight more equitably on both shoulders, making it easy to carry. It was born out of the pure need for its function.
And here we are today - a backpack is still the best way to carry things, whether you are moving for a longer distance or carrying something heavier that needs more support, All these years later, a backpack's appeal stays the same - its awesome function is unmatched.
Versatile, utilitarian and chic, backpacks bags for travel or academic purposes can add that coziness, familiarity and convenience to any activity. Here are five reasons and situations that make all kinds of backpacks an absolute necessity.
Mobility is the key to everything, honey!
Ah the sweet joys of portability. Now, more than ever, we can all truly appreciate the pleasures of just getting up & going wherever - whenever. And that is exactly the kind of freedom that is the core appeal of what a backpack can offer in normal times. As we all look forward to getting back out there and basking in the joys of mobility once more, here are some of the kinds of backpacks that make moving around the easiest - whether you want to go cross-country trekking or just a little further to the farmer's market:
Light-weight laptop backpacks bags for travel are the perfect daily commute accessory! Keeping your possessions - especially fragile digital items such as tablets and laptops safe between cushioned interiors and durable shell, these make for the perfect work bag and some of the best laptop bags for men and women alike.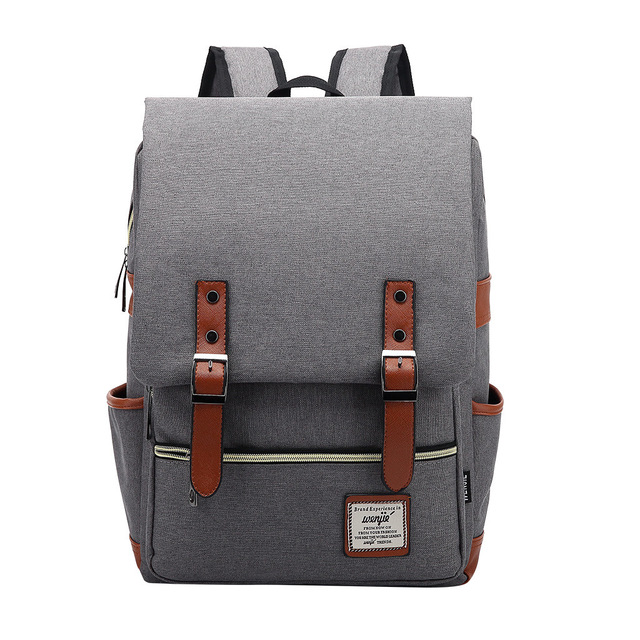 There's no such thing as 'too much storage'. Period.
Large Capacity Travel Duffel: Are you one of those nomads, stricken with wanderlust, who just cannot wait to get back up on their feet and get out there for more adventures in life? This one's for you, friend! With an ability to sort, organize and fit your entire life on your back, these women's and mens duffel bags come in varying sizes and capacities to ensure you can just pack-up and be on your way to the next destination in no time!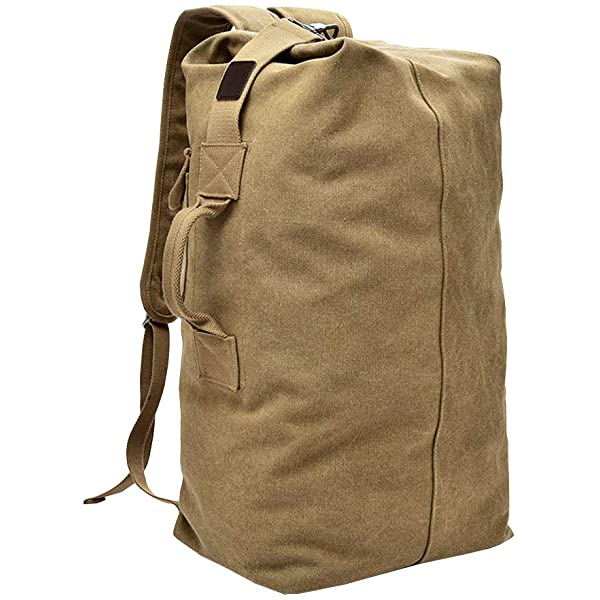 Waterproof backpacks - made in ultra durable canvas and cotton liner, these are the kinds of backpacks that are perfect for going cross-country back-packing and commutes in the monsoon, as they keep your belongings safe from humid and unfavourable weather conditions. Don't you just love knowing that how many ever rivers you pass or rainfalls you push through, your stuff is dry, safe and secure in your handy waterproof bag!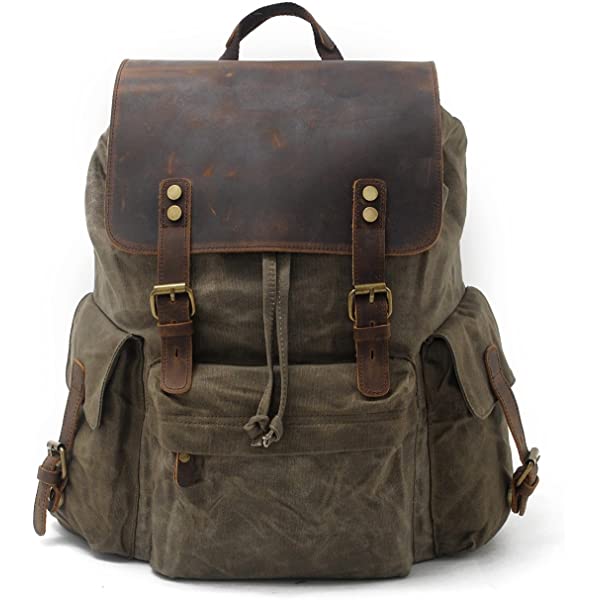 Backpacks are essentials, yet also too cool for school!
While a backpack is undeniably a functional essential for work, school and college days, it is also a seriously cool fashion statement. With so many options out there, backpacks for women and for men come in a plethora of sizes, styles, colors, prints and patterns. Express your personal style & create a cool factor like no other with these!
Canvas Backpacks: These college backpacks are chic, lightweight and a retro classic! Get yourself a cool jansport that'll carry all your books and more to channel a uber-nostalgic 80s & 90s vibe. We LOVE the options that come in pastel shades - on trend and classic as ever!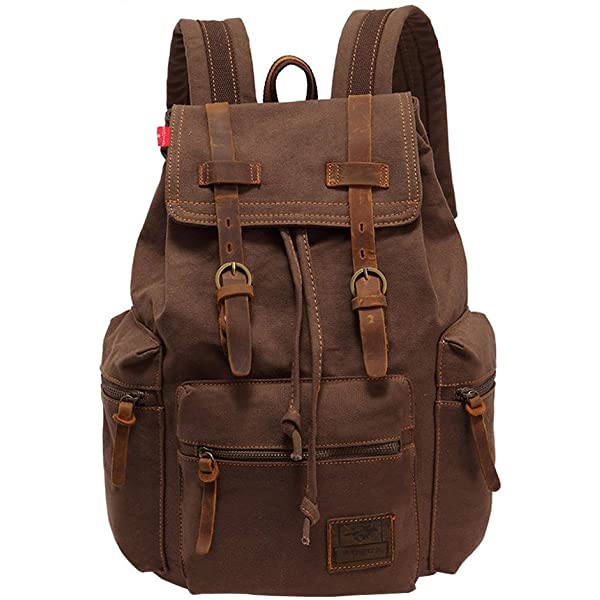 Easy to see & easy to get - never lose a single thing.
I am sure we have all been in that phase where we just CANNOT find a single thing when we need it because our bags are just too enormous! All the endless fishing for keys, looking for pens and trying to find that one tiny item becomes very very difficult in the bottomless pit that some totes or bucket-bags can be. Even with some oval-shaped mens duffle bag options, this can be a real issue.
Backpacks to the rescue! One of our absolute favorite things about backpacks is that it not only provides ample storage, mobility and style, but things are so easy and simple to find because of the way most of these are organized!
A decent school or carry-on travel backpack always comes with impeccably organized slots that each have a very specific storage purpose. There are usually standard compartments for pens, notebooks, cell-phones, tablets, laptops, zippered compartments for knick-knacks, inbuilt coin pouch, slots for credit cards and notches to secure cables & headphones. The relief of knowing exactly where to reach for which item is so underrated and makes life that much simpler.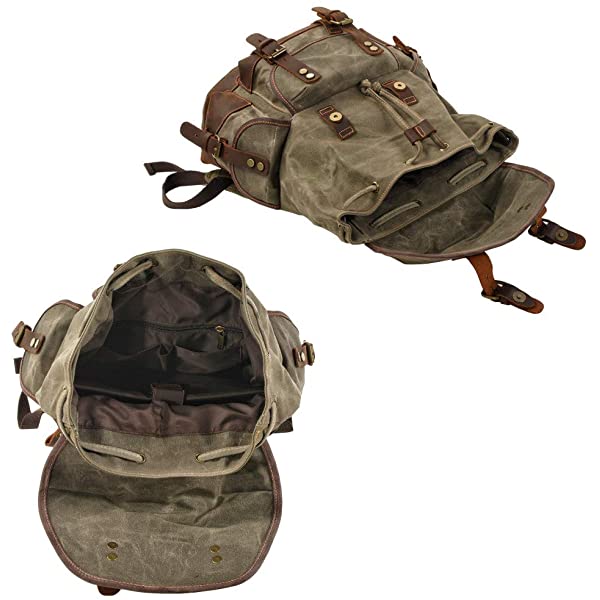 Security and safety go hand in hand with backpacks.
Portability today involves carrying many pricey and big-ticket items. It is customary to carry at least one expensive device, such as a tablet or a laptop to work, and no trip is complete without a camera to capture the breath-taking views and adventures. However, without a safe, secure and easy way to carry these items, going anywhere - near or far - becomes a worrisome task! Which is why our love for backpacks goes way beyond how cool it is or how functional it can be - a good, sturdy backpack can actually save you a lot of money in the long run.
A hard shell backpack that has crucial compartments, sturdy zippers and is made in a durable material like crazy leather and Canvas, which is waterproof as well, is the way to go if you carry a lot of cameras or shooting equipment. These usually come with a sling for tripods as well and make carrying equipment a safer and easier experience.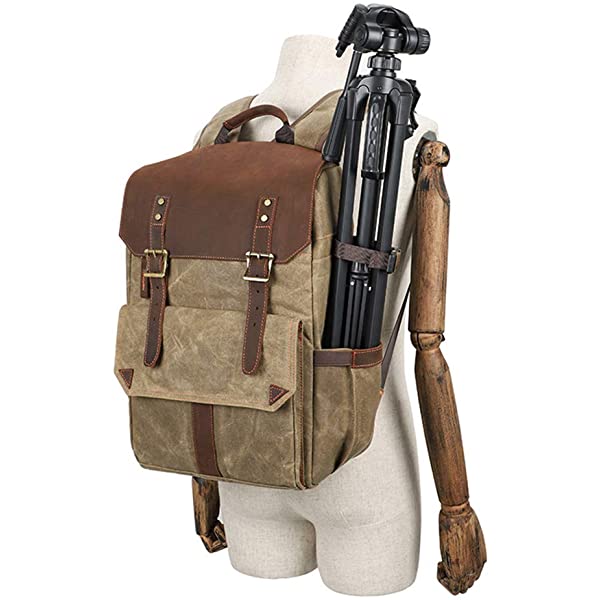 Just like movies are incomplete without popcorn, a day-to-day bustle or a long awaited trip feels super inadequate without a legendary backpack to go along with it. Also, in the time of crisis, it is always handy to keep an emergency backpack filled with all the essentials, first aid and go-to items ready for precaution!
We absolutely love this functional, sleek & utility-oriented accessory - If we had to pick just one accessory to live with for the rest of our lives - it would most certainly be an accessible and adroit backpack!
Would you organize your bag as per priority? Which of its functionalities do you love best? Let us know your preferences - we love to hear from you!