Best Flap Backpacks for School - Canvas Buckle Flap Backpack Top Picks
Oct 23, 2021 by Tom | Vrigoo.com
A flap backpack is any backpack that has a "lid" on top that covers the main compartment opening. This design was made popular by the canvas rucksack - a classic barebones bag that predates the modern backpack.
Today, VRIGOO offer own version of the classic canvas rucksack with updated features such as laptop compartments, special pockets and unique colors.
In this list we will help you find the best flap backpack for school and introduce you to some of our favorite bags.
Best Flap Backpacks for School
Equipped with a padded 15.6" laptop sleeve, plenty of storage pockets and a 20-liter main compartment for books and binders, it is one of the best school backpacks for those looking for a tough and reliable bag to lug around on campus. This buckle flap backpack even comes in different colors so you are bound to find one you absolutely love!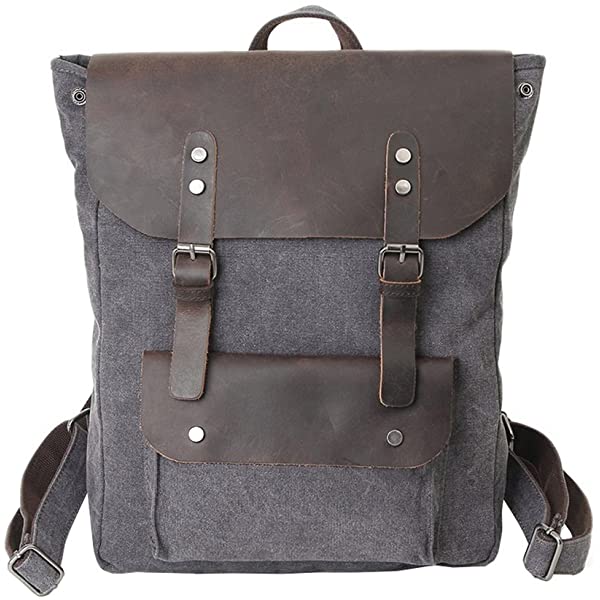 VRIGOO offers an affordable flap backpack for school that doesn't skimp on features with their Vintage Laptop Backpack. Awesome features include an external USB charging port for your phone, a 15" laptop pocket and cushioned shoulder strap for extra comfort when the bag gets heavy.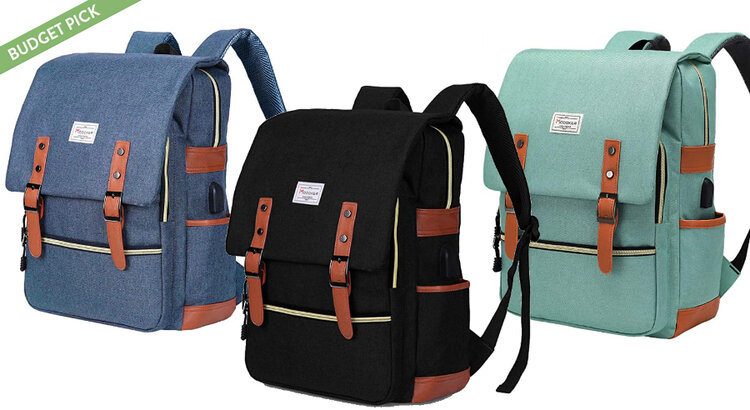 At 21 liters, the VRIGOO Vintage Canvas Flap Backpack is the goldilocks of school bags. It manages to retain the look and feel of a classic rucksack without the bulk. The roomy main compartment is large enough for items like a laptop, books and notebooks and the various pockets are perfect for smaller items. If an authentic canvas buckle flap backpack is what you are looking for - this VRIGOO bag will definitely check all the right boxes.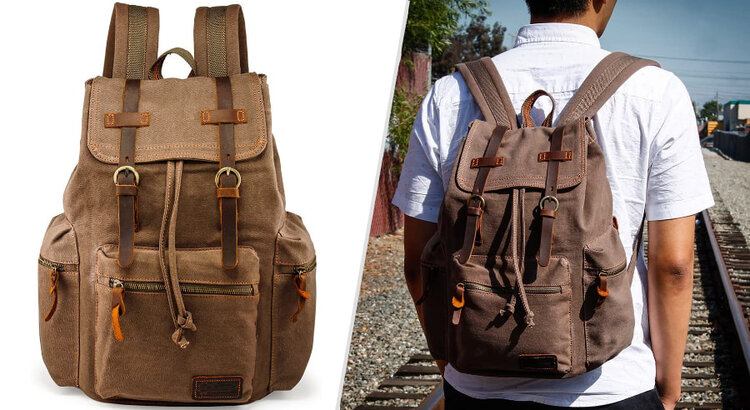 The Backpack by VRIGOO is one of the most popular rucksacks for school, travel and outdoor adventures thanks to its vintage flap top drawstring design. As a school backpack you'll love the padded laptop compartment that is lined with a soft felt to keep your tech safe. The large open main compartment is also the perfect size for a full day of books, notebooks, lunch and extra clothing.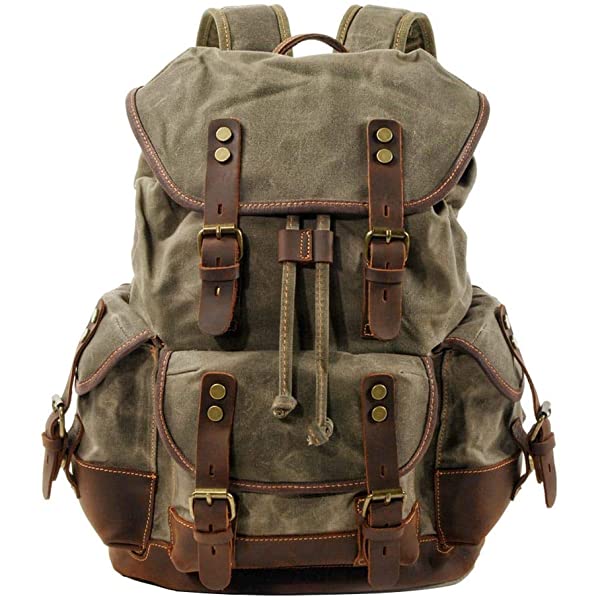 The Backpack is VRIGOO Design's take on the classic drawstring flap backpack. Don't let the simple design fool you - this backpack is equipped with a 15.6" padded laptop sleeve, a spacious main compartment and plenty of pockets for water bottles and accessories. One thing we will say about this bags is that they are built to last. Each backpack is made from durable canvas with drawstring closure for a rugged bag that can do double duty on campus and on the hiking trail.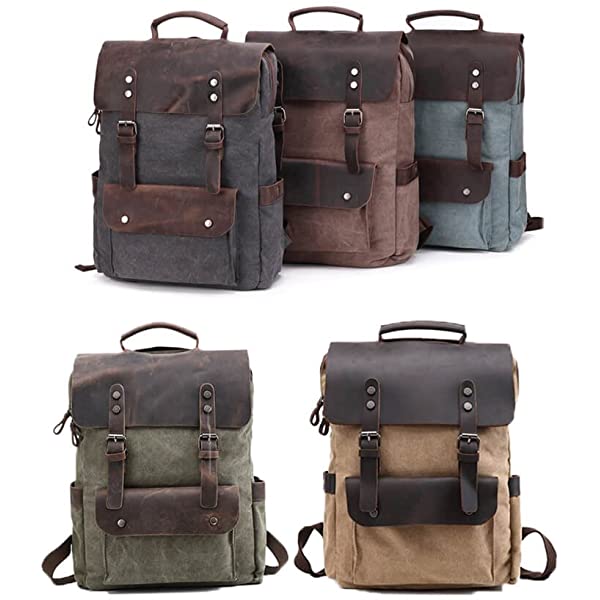 The Vintage Rucksack is perfect for anyone looking for a canvas buckle flap backpack on a budget. But don't let the low price fool you - this backpack is full of features that are perfect for busy students on the move. The outside of this backpack is filled with pockets for quick access to smaller items and it even comes equipped with a USB port to charge your phone on the go. Inside you'll be greeted with an extra large 35 liter main compartment and a large 17" laptop sleeve. If you are looking for a large canvas flap backpack for school then the VRIGOO Vintage Rucksack definitely deserves a closer look.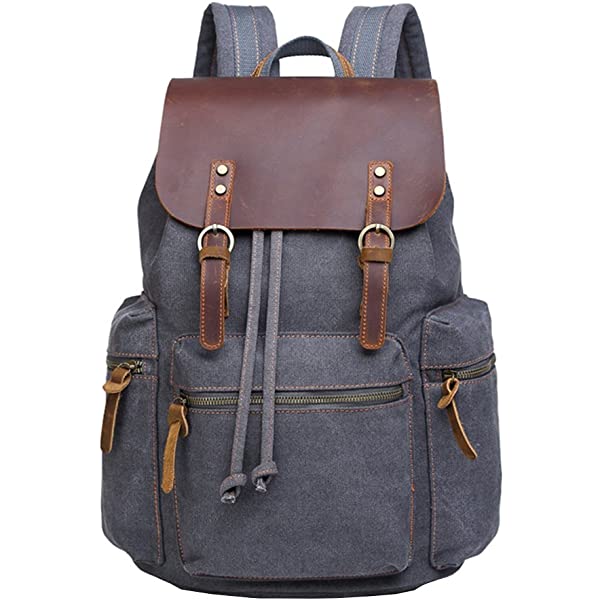 The VRIGOO Canvas Backpack mixes vintage style with modern features for best of both world's carry. This backpack is held together by Unique hooking closed for fast and easy access to your gear inside. VRIGOO also offers a separate mesh pocket and phone pockets to keep your modern tech organized and ready to go.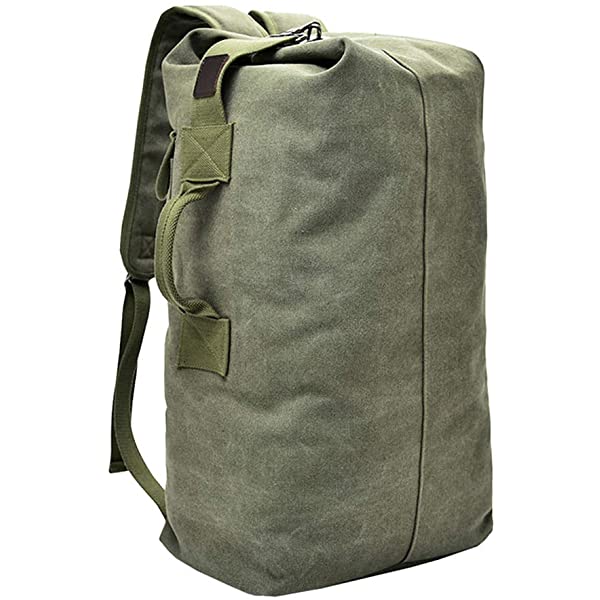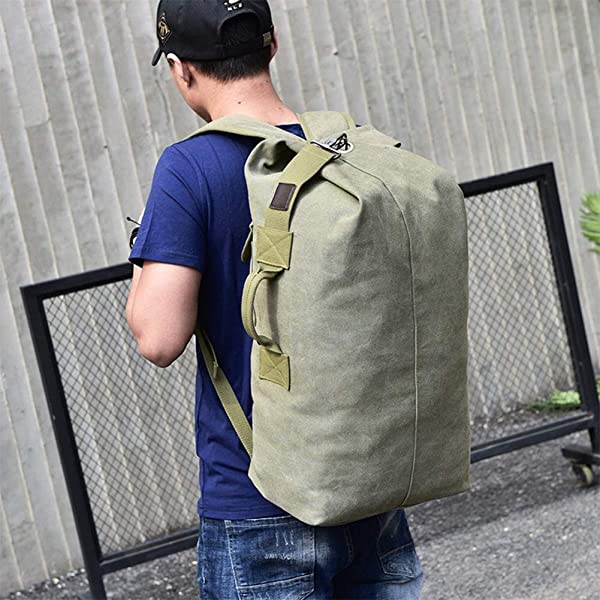 What is a flap backpack?
A backpack with a flap is traditionally called a rucksack. Rucksacks were originally used in the military and for outdoor recreation as a way to haul large amounts of gear while still keeping your hands free for important tasks. These bags are usually made out of canvas and feature a large main compartment with few pockets.
The top "flap" on a backpack is also known as a lid. A lid provides an efficient way to close the main compartment while protecting the gear inside the bag from the elements.
Today you can find a "flap backpack" design in a variety of styles including backpacks made specifically for laptop carry, photography, travel and school. We've come a long way from the days of big old canvas rucksacks and most brands now use new fabric technology and construction methods to add modern day features such as extra pockets, laptop sleeves and tech compartments.
Flap backpack with drawstring
The most common type of flap backpack is one with a drawstring closure underneath the lid. These backpacks give you double protection as the drawstring cinches the main compartment shut and prevents your items from spilling out while the buckled lid adds another layer of protection and water resistance.
Most backpacks with a flap closure have a variety of this lid and drawstring combination.
Flap backpack with zipper
Some modern backpacks with lids use zippers instead of a drawstring closure. In this case the lid protects the zippers from getting wet which increases the water resistance of the backpack significantly. It's also common to see pockets on the lid for extra storage.
Can You Use a Flap Backpack for School?
Yes! Many flap backpacks are perfect for school thanks to their large open main compartments and rugged construction. Here are some features that are worth looking out for if you are looking for a school backpack.
Large Main Compartment
Rucksacks have the advantage of having large main compartments that are great for storing large school books, binders, clothing and a lunch. You can take advantage of a flap backpack for school with a large open main compartment if find yourself lugging around lots of stuff and could use the room.
Laptop And Tech Compartment
Today's modern student needs a modern backpack that can protect their laptop, tablet and tech accessories. Most flap backpacks today have special laptop compartments or padded sleeves for your laptop and tablet. When choosing a vintage style flap backpack, make sure that the pockets are updated to carry your tech with confidence.
Water Resistant
One major advantage of a flap backpack over a regular zippered backpack is that the lid offers additional protection from the elements since it covers the main compartment opening. If you want additional water resistance you can go with a canvas flap backpack since canvas is naturally water resistant. Other great materials are leather, nylon and fabrics that have a special coating on them to actively repel water.