How to Wear a sling backpack? | Latest Guide 2021
Aug 01, 2021 by Tom | Vrigoo.com
Hello there! You may be looking to know about How to wear a sling backpack? If yes, then I am going to guide you today about the multiple ways to learn about How do you wear a sling bag. Whether, it can be front, back, waist, and shoulders.
When you go outside somewhere, have you noticed how many things you carry in your daily routine bag? If you haven't seen, think about it and make a list of the things you need every day.
Instead of carrying a big bag for all-day, which may cause troublesome for you in handling your stuff, then you should change your choice and go for the right option, which is a Sling backpack.
How to wear a sling backpack?
This article will give you complete information about what is sling backpack and its history, material type, appearance, and quality assurance. Before we start further, Firstly let's talk about "What is actually Sling Backpack"?
What is the Sling backpack?
The backpacks are of different shapes and styles, whereas the sling backpacks are triangular-shaped, which can be worn over your one shoulder with a single strap.
The word sling means crossing your bag around the shoulder with the help of one padded strap.
Due to the padded shoulder strap, it is covered over the torso, which helps to prevent the straps and backpack from slipping down the shoulders.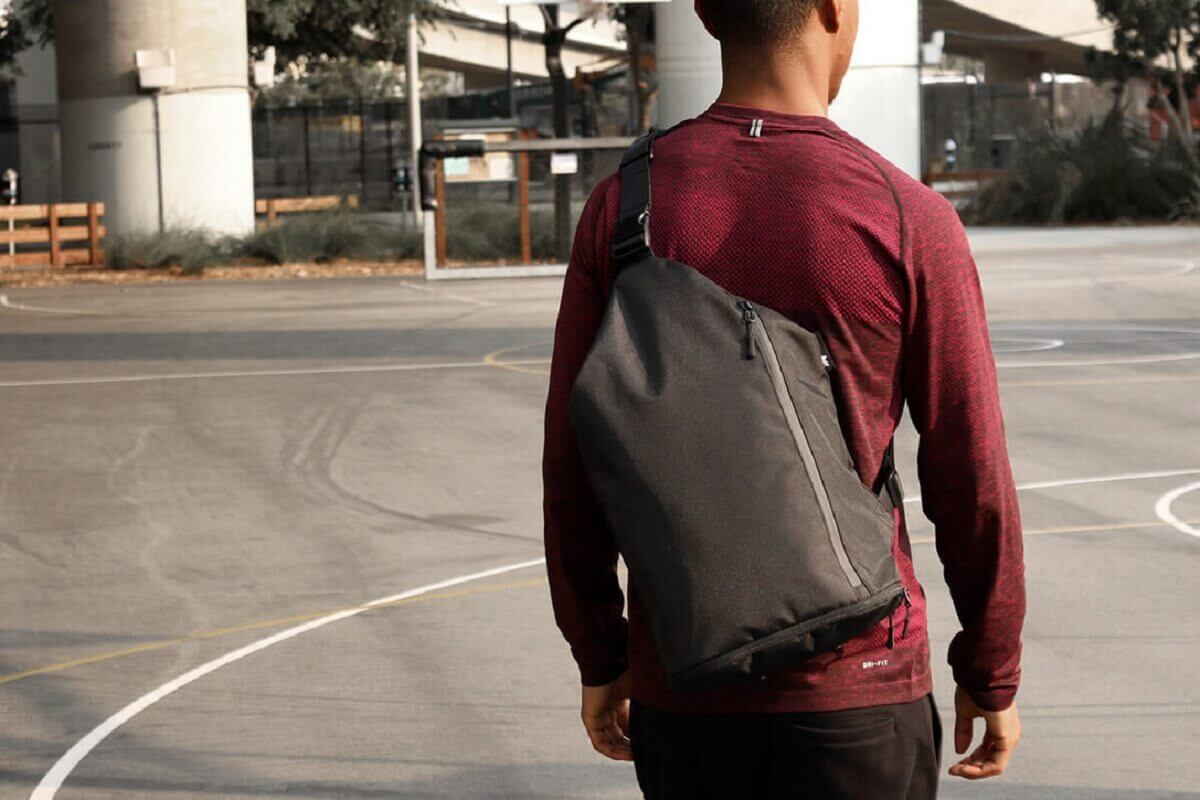 This structure of the sling backpack distributes the weight of your goods in a balanced way between your shoulder and back.
The designs of sling backpacks depend upon the users' requirements, either being used on horses, bicycles, motorcycles, or even during walking.
Before we buy anything, we always look for its features. As now, you know the exact definition that about Sling Backpacks. It's time to consider the essential elements that, these Bags must-have in it.
Features of Sling backpack:
Before purchasing the sling backpack, the following are the design goals and features you must consider:
Design:
The design type depends upon your needs for bags. There are different kinds of sling backpacks due to design variations, i.e., for hiking, traveling, and camera.
If your choice is of a traditional type, then the heritage sling backpacks are the perfect choices you have.
Now the sling backpacks also have some technology-based designs like headphones or charger jacks etc.
Size:
The sling backpacks have different ranges of sizes, starting from zero to 10 liters. The choice of size entirely depends upon you that how much stuff you want to fit in either your books, laptop, or other gadgets.
Material:
The sling backpacks are made from a large variety of materials, including the leather and cotton canvas. The slings used for daily routine use are usually made of cotton canvas, wool, and silk.
The toe material should be selected according to your activities, i.e., the water-resistant sling backpack for driving a bike on rainy days.
Straps:
The straps of sling backpacks must be reliable and adjustable, which could be settled according to your body size at the most appropriate angle.
The unique padded design of straps makes them stick to the body and prevents from falling down the shoulders.
The straps help to carry the backpack in diagonal, which distribute the weight equally.
Pockets:
The sling backpack has a large compartment to adjust your primary goods, whereas there are small pockets at the outer side to carry little things like keys etc.
These kinds of backpacks also have net side pockets for carrying the stuff which can't be closed inside zippers, i.e., water bottles.
Styles to wear Sling backpack
If you bought a new sling backpack to upgrade your daily attire, the question that still haunts you is how to wear a sling backpack, that will suit you.
Don't worry, you are reading the best article, and in this, we will tell you how you can wear it with different styles.
Wear on a Front side:
The first style is to wear the sling backpack on the front side of your chest. By wearing it on the front side, it has an enormous impact on your personality.
The best point of wearing like this that you can protect your personal belongings from being theft, and most importantly, it's convenient. The sling backpack's wearing style depends upon your choice.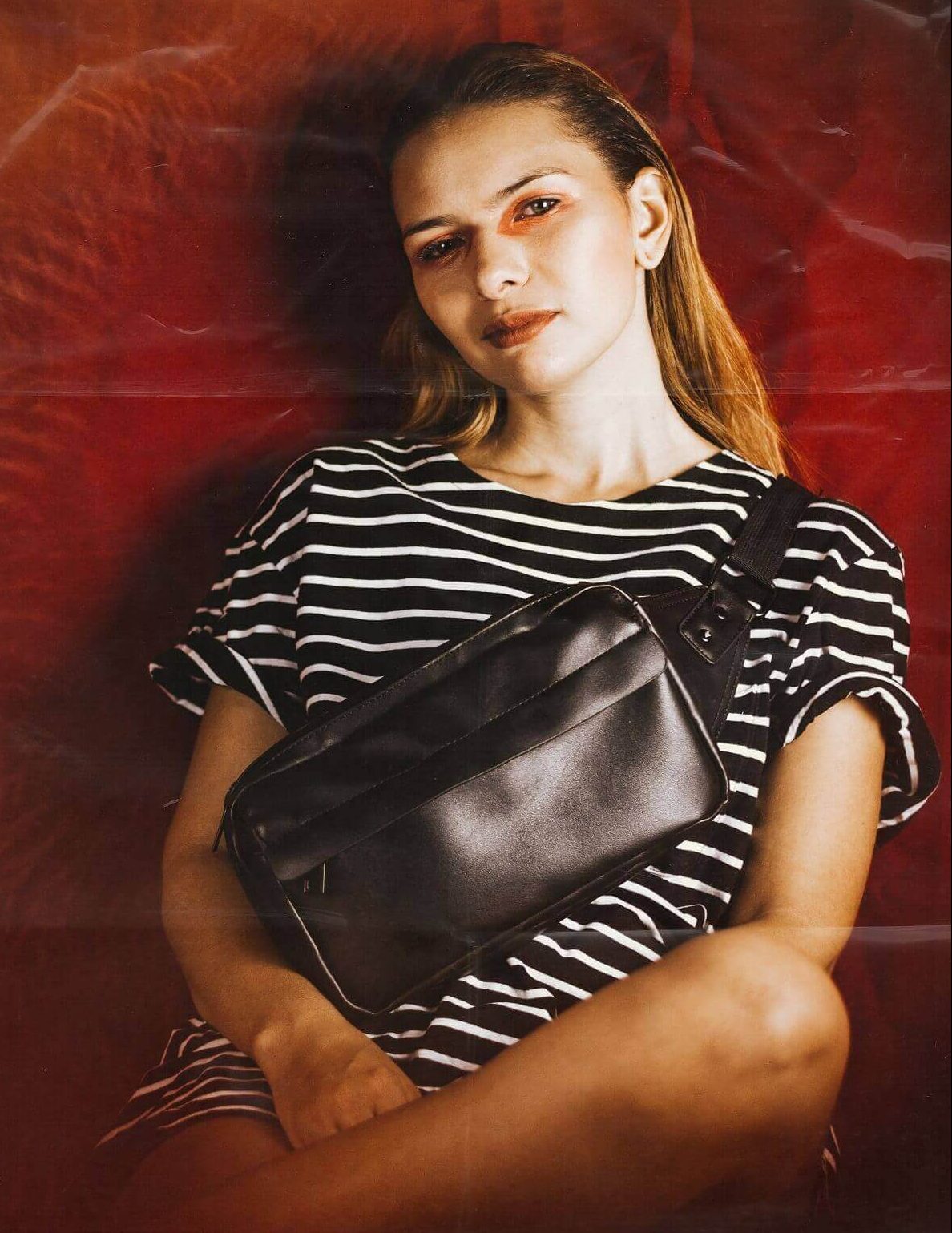 Most of you must be thinking that you will look odd and old fashioned. But you are wrong because the most famous fashion hubs like Paris, New York, and Japan has designed these sling backpacks to be worn on the front side.
Along with this, if you have a sling backpack with a charging port and headphones jack, then you can easily use your phone where ever you go.
Wear on Backside:
The most common style of wearing a backpack is on the backside because it is the most convenient style to carry his/her sling backpack.
The size of the backpack, either smaller or larger, wearing it on your back gives you many benefits, and most importantly, it gives you a classic look when you carry it.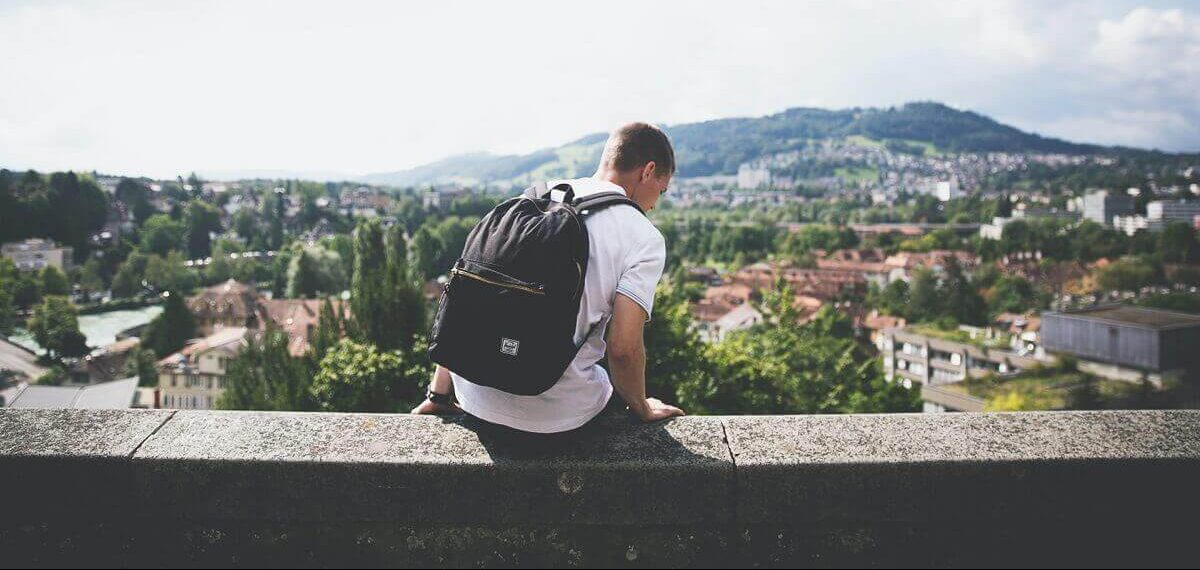 It gives you the freedom to take the backpack everywhere without any tension. Like if you are going on your bike, then wearing the sling backpack on your back is the safest way.
Secondly, if you are more concerned about your belonging, then keeping them near you is the best way along with the anti-theft features.
Wear it loose or close:
If you are on tour or walk around the town and going on an outing with your friends, then wearing your sling backpack in lose control will make you feel relaxed and easily walk around to enjoy your time without taking tension in your sling backpack.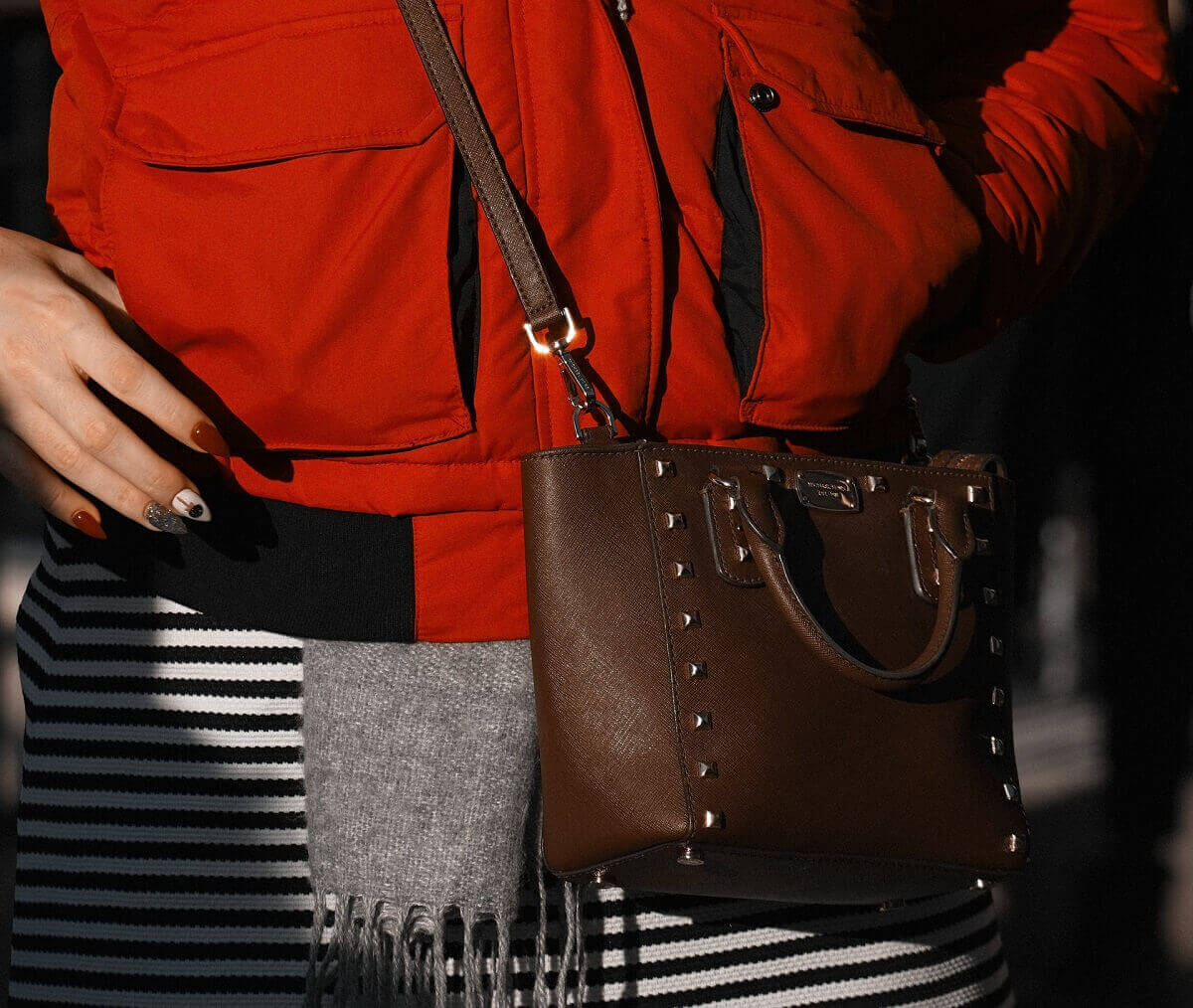 Secondly, if you have expensive things in your backpack, then the choice of wearing the backpack closer is the best option you have.
You can go on with your sports activities, outdoor work activities.
You can also wear it under the jacket or coat whatever you are wearing while traveling, which will keep your belongings safe.
Wear it on the shoulder side:
You have a sling backpack, but if you don't want to wear it either front or back, you can carry it on the shoulder side.
This style helps you to pick and drop the backpack more quickly.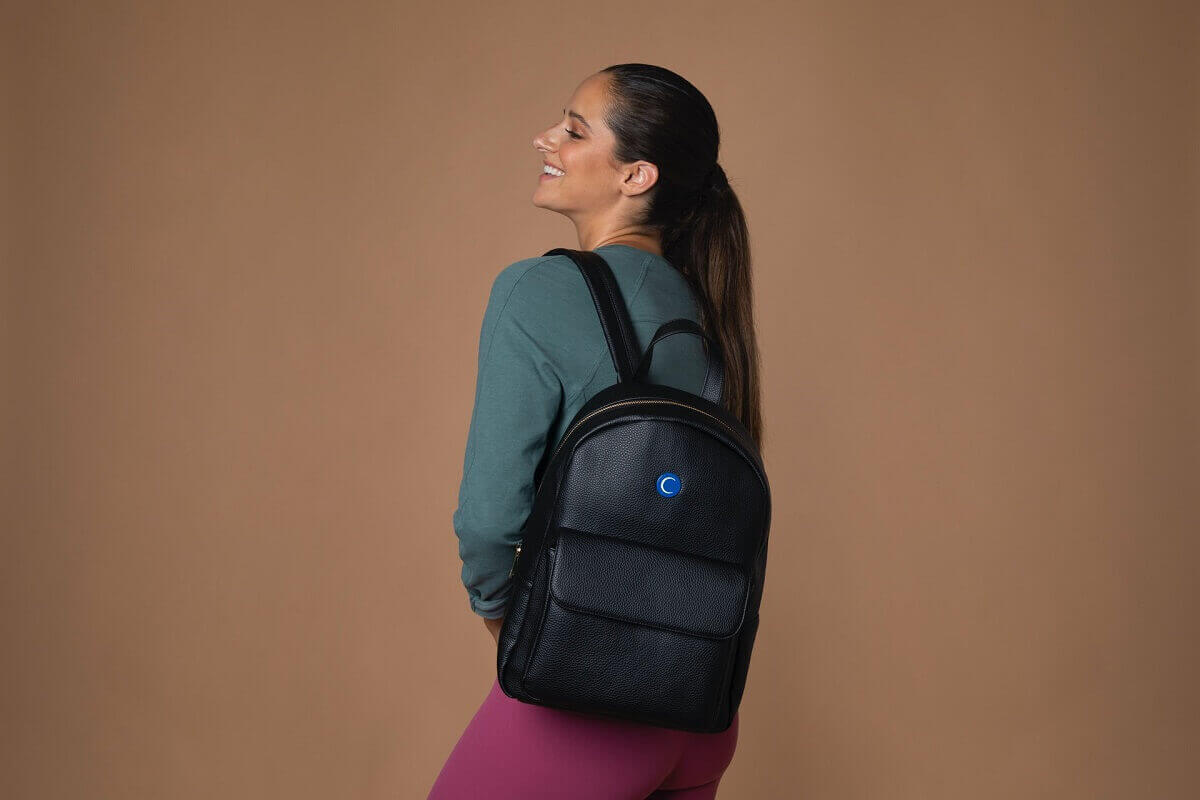 You don't need to clip or unclipped the backpack every time. The strap is easy to adjust, and you can change the length according to your convenience.
Uses of sling backpacks
After discussing how to wear a sling backpack, the next thing is to know the uses of sling backpack.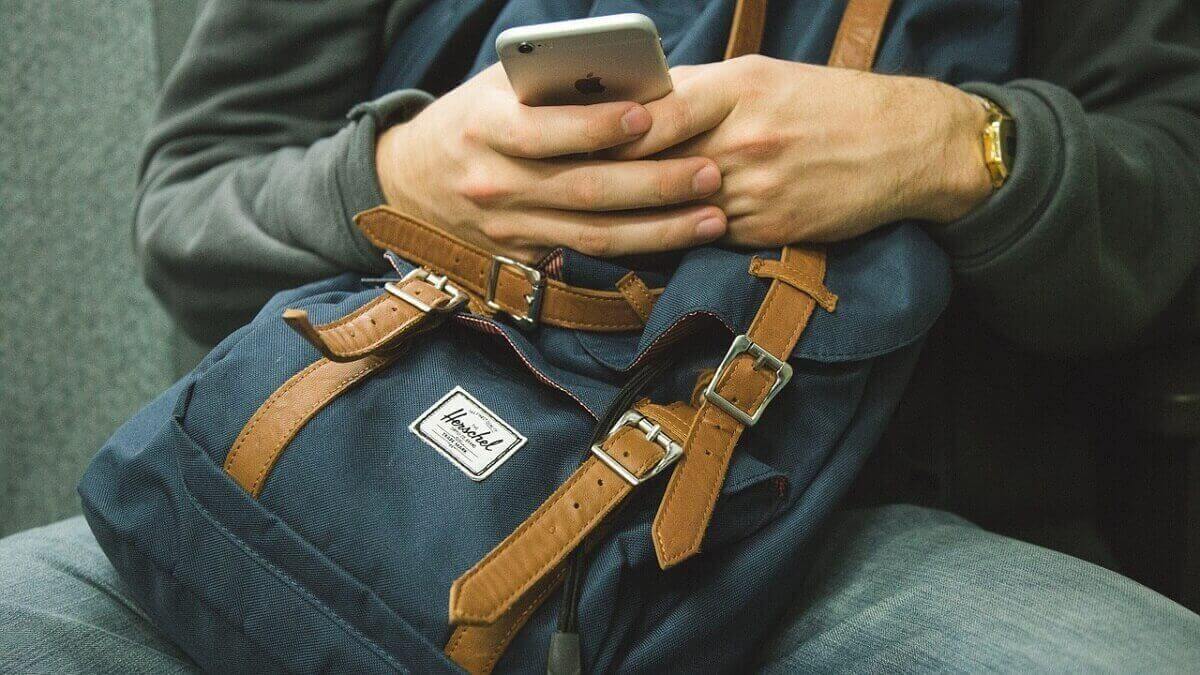 Although you can use it where ever you want, but here we have specified some of the places where you may carry the sling backpack.
Sling backpack for school:
The students are also using sling backpacks for school, college, and university to carry things like textbooks, laptops, and other accessories.
Many companies are manufacturing the sling strap backpacks with comforting factors and innovative designs for students.
This kind of backpack gives comfort to the students, and the lightweight sling backpacks with a single strap are the best option for using in the schools because of water-resistant material.
Sling backpack for travel:
The sling backpack for travel use is the best option for those who love traveling because it's the ideal backpack with comfort for traveling.
The sling backpacks with one strap are more comfortable and secure for the travelers, and the foil pickpockets on the front side are the most reliable place for keeping small things safe.
The lightweight feature makes it fit for traveling and won't cause stiffness in your shoulders. The adjustable strap and anti-theft features make the sling backpack fit for use.
Sling Backpack for Sports:
You are a sports person, and you are worried about your belongings like phone, headphones, business or bank cards, etc. The sling backpack for sports gives you a great solution because it helps you to carry your things, water bottle, and snacks for sports time.
The larger compartment with different pockets gives you enough space for handling things in an organized way.
You can put your towel, water bottle, and t-shirts in the sling backpack for cycling, running, or other sports and can keep yourself free from handling it.
Sling backpack for business:
The sling backpack is not only for casual use; if you are a businessman and tired of carrying the traditional briefcases, the sling backpack for business uses the right option.
You can safely carry the laptop, relevant documents, and small office supplies by keeping these in a waterproof sling backpack.
The unique ergonomic design distributes the weight equally, and the larger compartment helps you to fix laptop or document files.
The best material of sling backpack is microfiber, which is the lightest and water-resistant. The business sling backpacks give you enough space to assemble your documents, laptop, and accessories.
Conclusion – (How to wear a sling backpack)
The backpacks of all types are giving you the solutions to every problem that you face in the daily routine. In this article, we have provided you a complete guideline on how to wear a sling backpack and different styles to wear sling backpack.
Wearing a sling backpack for traveling, schooling, business, etc. will help you to get rid of all the problems associated with handling your stuff.
Whether you wear it on the front, back, or shoulder side, you will not look odd because, in my opinion, if you are comfortable, you look satisfied and stylish.
Do you use the sling backpack and know how to wear it with different styles? Then don't forget to comment on your views and suggestions so we can know more about it.